Safeguarding is everyone's responsibility, and there are fantastic resources available to support our entire community. 
Support and training can be found in a variety of places, on this page you will find useful links and contact details for some fantastic organisations, as well as handy guides and tips.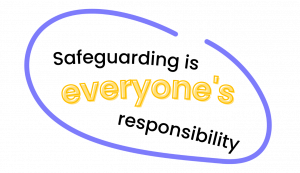 Useful Links
Below are links to some great resources, and key people to contact in school.
National Online Safety App
Don't let the title fool you! National Online Safety provide so much more than just online information. Though the NOS app, parents can access training on a wide range of safeguarding issues. What's even better is that it is school provides this to parents for FREE! National Online Safety provide regular videos that provide updates any any issues that are currently in the media or popping up in other schools nationally. If you'd like support getting set up, or using the app, please speak to Mr Bean. Use the links above to download the app.
Local Links and Resources
National Links and Resources