Safeguarding is everyone's responsibility, and there are fantastic resources available to support our entire community. 
Support and training can be found in a variety of places, on this page you will find useful links and contact details for some fantastic organisations, as well as handy guides and tips.
National Online Safety App
Don't let the title fool you! National Online Safety provide so much more than just online information. Though the NOS app, parents can access training on a wide range of safeguarding issues. What's even better is that is is school provides this to parents for FREE! National Online Safety provide regular videos that provide updates any any issues that are currently in the media or popping up in other schools nationally. If you'd like support getting set up, or using the app, please speak to Mr Bean. Use the links above to download the app.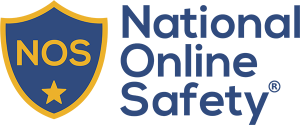 Local Links and Resources
Andy's Man Club Barnsley – A safe place for men to speak about issues they are currently facing
Child & Adolescent Mental Health Services (CAMHS) – CAMHS offer mental health services and support to anyone under the age of 18, and also support families.
BMBC Getting Help with the Cost of Living – A central point of information for all help available to families in financial difficulties.
Migrant Information Hub – Information for migrants based in Yorkshire.
Barnsley Citizens Advice – An independent charity that provides information and support on financial and employment matters.
BMBC Domestic Abuse – A central hub of information and support for domestic abuse victims.
Barnsley Recovery Steps – A useful site with information on how to access local help with alcohol issues.
Gamblers Anonymous Barnsley – A support group for gambling addiction.
Romero Project Barnsley – A fantastic group that can support with a wide range of issues and sign-post to support.
National Links and Resources
24 Hour Mental Health Help Line – 0800 183 0558. A confidential helpline for anyone with mental health needs and their carers.
Anna Freud – Support for infants, children, young people and their families, their communities and professionals to deliver timely evidence-based support for all.
CALM – Campaign Against Living Miserably. Help and support for mental health issues.
Change Grow Live (CGL)  – A confidential drug and alcohol service for young people.
Combined Minds – An app-based support to help families and friends support young people with their mental health.
Doc Ready – A fantastic resource that helps people to prepare to talk to somebody about mental health, including a doctor.
Educate Against Hate – A Government advice site and trusted resources to safeguard young people from radicalisation, and build resilience to all types of extremism and promote shared values.
Heads Above the Waves – Online advice, support and coping strategies for young people suffering from depression and self-harm.
Papyrus – Online, text or phone support to young people regarding self-harm and suicide.
Prevent Awareness Pamphlet for Parents – Prevent is a government strategy designed to prevent the support of extremist causes.
Relate – Advice and tips for helping your relationship stay healthy.
Samaritans – Free, anytime support, providing a listening ear and emotional support.
Shout – A service for anyone of any age, who is a resident in the UK needing support in a crisis.
Step Change – Free, impartial debt advice over the phone.
Victim Support – Emotional and practical support to anyone under 18 who has been affected by a crime.